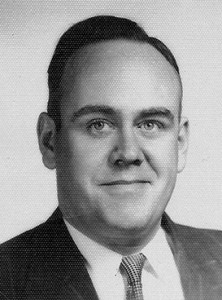 The Eric Holby Animal Welfare Foundation is a registered 501C3 charitable organization. It was founded in 1999.
Eric Holby was born in Denmark in 1924 and came to the U.S. as a very young child. He lived in Chicago, IL and attended Steinmetz High School.  He married Dorothy Vrooman from Oak Park, IL in 1950.  They lived in Elmhurst, IL until 1988 when they moved to Elburn, IL.
Eric worked for the commerce department setting up trade fairs all over the world, then returned to continue his education and became the chief welding and metallurgical engineer with Fluor Corp in Chicago.  He also served on several technical committees of the American Welding Society.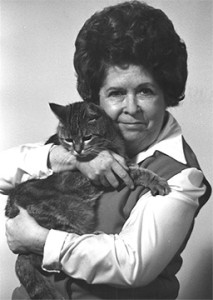 Dorothy received a masters degree in Spanish from Northwestern University and taught Spanish at Northeastern Illinois University in Chicago. After retiring from teaching, Dorothy began a second career as a cat photographer. Many of her photographs were used by advertising agencies as well as calendar and magazine publishers.  During the 1980's her photographs were often seen on the cover of Cat Fancy Magazine.
Eric and Dorothy always had an affinity for animals, particularly cats. Dorothy's family had always had cats but Eric and Dorothy did not have one until 1975 when they rescued their first. Together, they went on to rescue many cats through the years and many of those cats remained with them at the house in Elburn, IL.
In 1999 Eric established the Eric Holby Animal Welfare Foundation.  The Foundation was designed to help fund organizations and individuals who help make a better life for animals.
They had one son, Eric who began a career in aviation, ultimately becoming president and chief pilot of Integrated Flight Resources in West Chicago, IL.  He married Tammy Lee from Austin, MN and together they continue to manage the foundation and support the cause of animal welfare. Tammy helps in rescues and adoptions and serves on the board of directors for a local shelter.